Breast implant is the ultimate permanent solution to small breast,drooping breast,and breast firming.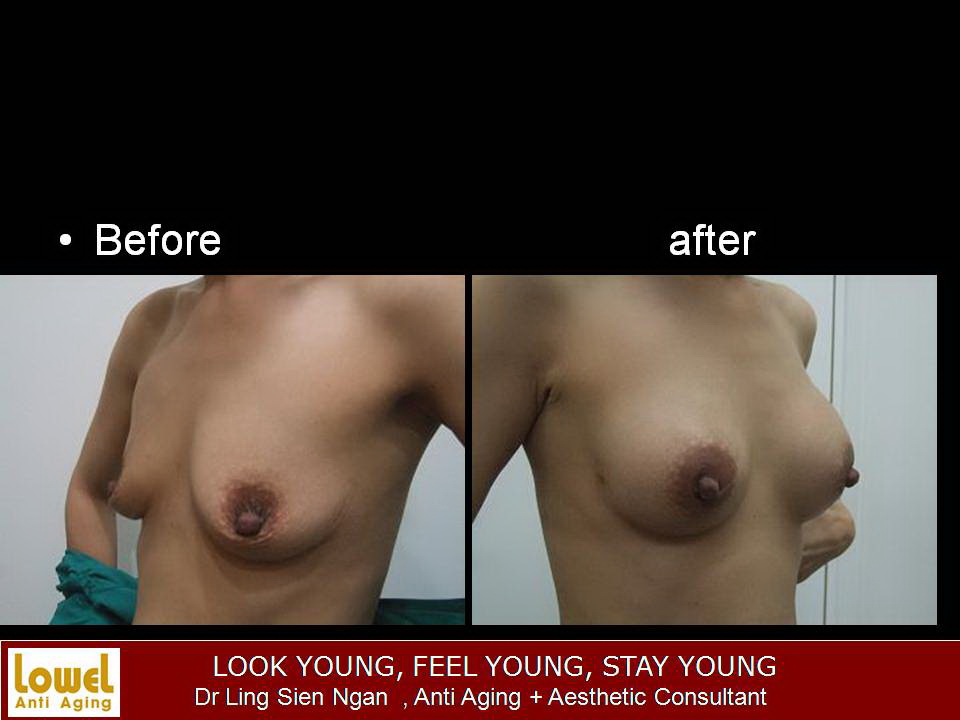 Latest generation breast implant is best solution to your breast cosmetic.
Any problem of drooping breast?
Small breasts? Want a pair of healthy sized,and beautifully shaped breast?
Loose skin over the breast will need breast firming treatment.
Nowadays ,you can also use injection of filled materials to enlarge and firm up the breast.
Fat grafts are commonly used in Korea, but not necessary being approved elsewhere.
Generally, due to aging , and engorgement during pregnancy, and breast feeding, breast tends to droop at end of weaning.
Some people are bordered with small breast. In such case an enlarged breast bring them more confidence. Naturally, it projects better body image.
Today's implants are totally different than older generation. Now it has multi-layered shell, and content is made of superior gel, or simply use saline solution . It is pretty safe.
---
最新一代的乳房植入物是最好的解決辦法乳房美容。
下垂乳房的任何問題?
小乳房?想要一對健康的大小,形狀和乳腺癌?
在乳房鬆弛的皮膚需要治療乳房堅挺。
如今,你也可以使用注射填充材料,以擴大和堅定的乳房。
脂肪移植常用於韓國,但沒有必要被批准的其他地方。
一般來說,由於老化,暴飲暴食,懷孕期間和哺乳期,乳房下垂往往在斷奶結束。
有些人邊小乳房。在這種情況下擴大乳房為他們帶來更多的信心。當然,項目更好地身體形象。
今天的植入物是完全不同於老一輩。現在,具有多層次的外殼和內容是由上級凝膠,或簡單地使用生理鹽水。它是相當安全的。


---
Have A Great Story About This Topic?
Do you have a great story /testimonial about this? Share it!
---
Return to Affortable cosmetic surgery
Return to Home page