Resveratrol benefits,from:
-resveratrol wine,
-resveratrol supplements,
-resveratrol,

is a powerful anti aging nutrients,
serving as anti-oxidants.
It help prevent Cancer,
heart disease...
Resveratrol benefits,from resveratrol wine,resveratrol supplements,resveratrol, is a powerful anti aging nutrients.
Resveratrol benefits:
-is one of the most powerful antioxidant known in the world.
-is 50 times more power than ascorbic acid
-it mop up unwanted free radicals
-since cancer is the result of prolonged insult by free radicals, it therefore helps to prevent onset of cancer.
-it is powerful to act against inflammatory diseases of plaque formation in the artery ,therefore it prevent arterial hardening from lipid deposition
Sources.


-red wine is the richest source .Take 1 glass per day. Hi DON"T take it as the passport to over indulge.It is not the more the merrier situation.
This page is under update


---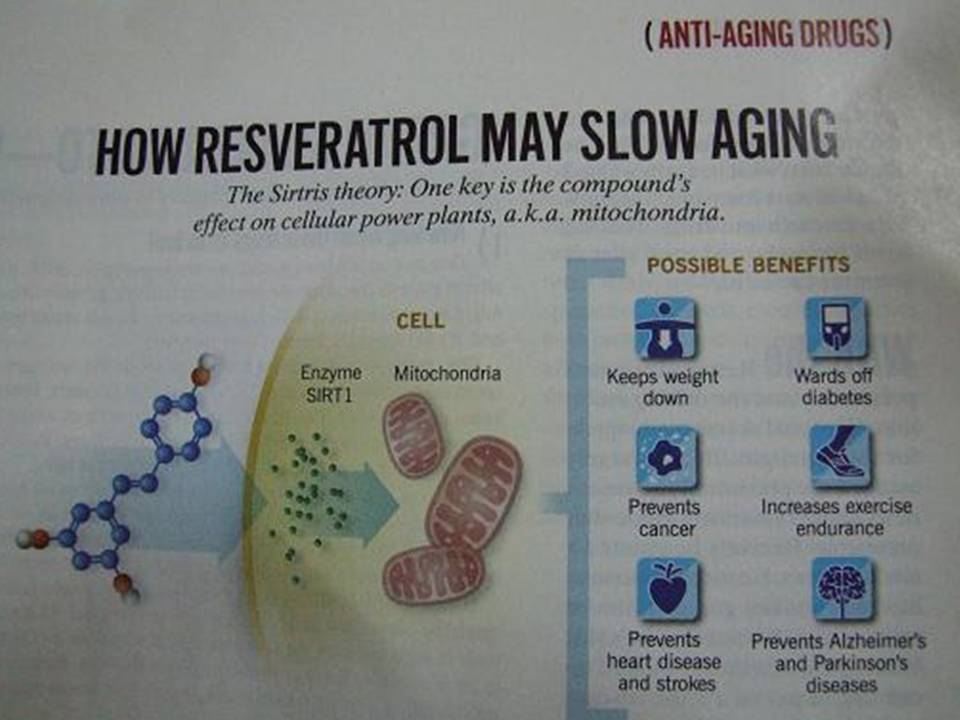 ---
Return to Natural Anti Aging
return back to home page
---
---
Have A Great Story About This Topic?
Do you have a great story /testimonial about this? Share it!
---