Medical Beauty & Tourism.
醫療美容觀光。
---
Visit my Face Book,copy and paste:
訪問我的臉書,複製並粘貼以下網址:

http://www.facebook.com/drdavidling

https://www.youtube.com/lowelAntiAging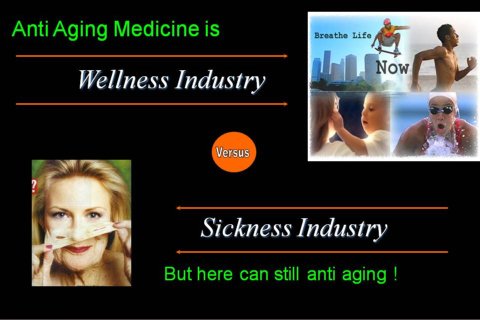 ---
---
Anti aging,Aesthetic/Cosmetic medicine specialist
抗衰老,美容/化妝品醫藥專家。
Everyone wants to stay young.
Youth is not only associated with beauty, vitality and vibrancy but also means better health, absence of pain and disease. Throughout the history of mankind, ancient emperors and kings have gone through great lengths to find the mythical Fountain of Youth. Even today, the search for eternal youth continues, in the form of health and beauty products that are usually costly.
In reality, there is no magic potion or ingredient that can keep you young forever. What is possible, however, is to enhance the body, mind and soul, so that aging can be slowed down and the body is spared of the ravages of time. Scientific breakthroughs throughout the last century have brought tremendous advancements in the form of research into the aging process.
We now recognize that chronic and degenerative diseases such as diabetes mellitus, heart disease, high blood pressure and arthritis are all signs of premature aging, when vital organs are aging at a faster rate than they should be. By identifying the factors leading to premature organ aging, we can take steps to decelerate the process of aging and prevent chronic diseases that rob us of a good quality of life.
With increasing health care costs, anti-aging is now becoming a necessity, not a choice. In the past, emphasis has always been on curative treatment, where patients seek medical help when they are ill and in pain. Today, we're moving into the science of preventive health, where we take steps to prevent ourselves from getting ill in the first place, thus saving ourselves not only more money but also the pain and suffering.
Preventive medicine needs to start whilst you are healthy. The effects may take a long time to show but it is proven to be the most cost-effective way of enjoying a better quality of life. It's the short-cuts that are expensive- for example, having to pay thousands for a slimming course when you could have prevented obesity by eating less, or paying heavily for a heart bypass which could have been prevented if you had exercised more regularly.
Yes, anti-aging has exciting potential, for me, you and the whole world. I hope that this book will provide you with the necessary information to practice anti-aging consciously and conscientiously. Stay young for free, today and every day in your life!
Warm regards,Dr Ling Sien Ngan
每個人都想保持年輕。
青春不是僅與美麗,活力和活力,但也意味著更好的健康,沒有痛苦和疾病。縱觀人類歷史,古代皇帝和國王都經歷了很大的篇幅來尋找傳說中噴泉的青年。即使在今天,尋找長生不老的繼續,對形式的保健和美容產品,通常是昂貴的。
在現實中,沒有魔法藥水或成分,可以讓你永遠年輕。什麼是可能的,但是,是加強身體,頭腦和靈魂,因此可以減緩衰老和身體是不遺餘力的破壞時間。在整個科學突破上個世紀帶來了巨大的進步,研究的形式進入老齡化的進程。
現在我們認識到,慢性病和退行性疾病,如糖尿病,心髒病,高血壓,關節炎,都是過早衰老的跡象時,重要器官的老齡化速度比他們應。通過確定的因素,導致器官過早老化,我們可以採取措施,以減緩老化過程,預防慢性病的搶劫我們一個良好的生活質量。
隨著衛生保健費用,抗老化正在成為一種需要,不是一種選擇。在過去,一直強調,在治療時,如果患者尋求醫療幫助和生病的時候都在痛苦中。今天,我們正在進入科學的預防保健,我們在那裡採取措施,防止自己從得病擺在首位,從而節省更多的錢,不僅自己,而且疼痛和痛苦。
預防醫學需要開始而你是健康的。的影響可能需要很長的時間才能顯現,但它被證明是最具成本效益的方式享受更好的生活質量。這是捷徑是昂貴的,例如,不必支付成千上萬的減肥當然,當你可以防止肥胖的進食少,或付出沉重的心臟搭橋本來可以預防的,如果你有更經常地行使。
是的,抗衰老有令人興奮的潛力,對我來說,你和全世界。希望這本書將為您提供必要的資料,以實踐抗衰老自覺和認真。保持年輕的自由,今天和每一天在你的生活!
溫暖的問候,
林善源 醫生
Qulifications and Affiliations
Certified Professional Trainer, Author, on Total Wellness & Anti Aging.
Anti Aging, Aesthetic/Cosmetic Specialist.
P.G. Cert Andrology & Men's health (Anti Aging ,Australia).
Fellow in Dermatologic Laser Surgery (Thailand).
Practice in Family Dermatology, National Skin Center (Singapore).
Medical Practitioner Alumni, National Skin Center (Singapore).
Botulinium Master course, Dysport Institute of Research, Korean Academy of Anti-aging.
Life member: Society for Anti-aging Medicine Malaysia (SAAMM).
Life Member: Society of Andrology & Men's Health (Anti Aging, Gleneagles Hospital of Singapore).
Academy of Family Physician Malaysia.
B. Medicine (India), B. Surgery (India),University of Allahabad.
C. Cosmetic & Aesthetic Surgery (Taiwan).
Reproductive Medicine ,DRM (Malaysia).
Society of Complementary Therapy, Malaysia.
B.Sc, University of Rajasthan, India.
Other affiliations/Associations:
Past President, Rotary Club of Pontian.
Central Committee , PUMM-Malaysian Enterprenuer Association.
IPMA, Certified Professional Trainer.
Certified Social Media Marketing Coach.
Member of Singapore-Malaysia Property Investor Association.
Money Mastery Graduate
Committee, RELA--a neighborhood police crime prevention unit.
---
About Dr Ling Sien Ngan, David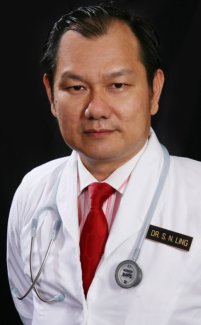 Dr Ling Sien Ngan is an anti-aging and aesthetic consultant with over 20 years experience in aesthetic surgery and beauty. He received the Government of India's Cultural Exchange Scholarship to study Medicine and served as an in-house consulting doctor for Landoor Community Mission Hospital, Mussoorie, India, upon completing his studies. During the 1991 earthquake in UttarKashi which claimed thousands of lives, Dr Ling was the Head of the missionary medical relief team. Upon returning to Malaysia in 1993, he served in various capacities in several Government hospitals, such as Hospital Sultanah Aminah , Johor Bahru; Hospital Tengku Ampuan Rahimah, Klang; Sarawak General Hospital, Kuching ;and Sibu General Hospital.
His interest in anti-aging arose from his years of practice where he is in frequent contact with people with diseases which could have been avoided if they adopted basic anti-aging measures. He considers medical bills to be unnecessary expenditure that places economic strain upon the individual and family. Dr Ling firmly believes that anti-aging can be achieved at no cost, if started early and over a long period of time. Short-cuts to achieve beauty, health and wellness are not only costly but may sometimes pose risks that can be fatal.
Dr Ling is a regular international speaker on hGH, Wellness, Anti Aging, Aesthetic Medicine in Singapore, Hong Kong, Malaysia, Philippine, Thailand, Indonesia , Asia and Europe. He has also held presidency positions in various non-governmental organizations, the Rotary Club, RELA and other charity organizations.

林善源 醫生是抗衰老和審美顧問具有20多年經驗,美容外科和美容。他收到了印度政府的文化交流獎學金,研究醫學與擔任過內部諮詢的醫生 Landoor社區團醫院,穆索裡,印度,在完成他的學業。在1991年的地震奪去成千上萬烏德爾格希的生命,醫生頭嶺是在傳教醫療救援隊。回國後到馬來西亞於 1993年,他曾在幾個不同的能力,政府醫院,如醫院蘇勒塔奈 Aminah,柔佛州新山;醫院東姑 Ampuan拉昔瑪,巴生,砂拉越總醫院,古晉和詩巫總醫院。
他的興趣在抗衰老源於他多年的實踐,他是在頻繁的接觸與疾病的人本來是可以避免的,如果他們採用基本的抗衰老措施。他認為醫療費用是不必要的支出,地方經濟壓力對個人和家庭。靈博士堅定地認為,抗老化,可實現不花錢,如果動手早,經過長期的時間。捷徑達到美容,保健和健康不僅是昂貴的,但有時可能造成的風險,可以是致命的。
林醫生是一個普通的國際發言者生長激素,健康,抗衰老,美容醫學在新加坡,香港,馬來西亞,菲律賓,泰國,印尼,亞洲和歐洲。他還曾擔任總統職位的各種非政府組織,扶輪社,不動產和其他慈善組織。
---
About Dr Low Yock Ngan
Dr Low Yock Ngan is a recipient of the Yayasan Tuanku Abdul Rahman Foundation to study medicine at the University of Andalas, Indonesia.She was also a successful recipient of Kuok Foundation to study. She held strong leadership roles in her youth, as the head school prefect, president of various extracurricular societies and editor of the Chinese section of the school magazine. Upon graduation, she served in various capacities at several government hospitals including the KL General Hospital, Lau King How Hospital, Sibu General Hospital , and Pontian Hospital.
A former vice president for the Spa &Wellness Industry Association of Malaysia, Dr Low is frequently invited to speak during various health promotion campaigns for diabetes, breast cancer screening, and healthy lifestyle for both adults and students. She is also a prolific speaker for Complementary and Alternative Medicine and Wellness on radio stations and often serves as a live interpreter for English to Mandarin and Bahasa Malaysia for health and medical events.
刘玉顏醫生是收件人的促進會的東姑阿都拉曼基金會在大學學醫的安達拉斯,Indonesia.她是一個成功的收件人郭氏基金會的研究。她認為在她的強有力的領導作用的青年,作為學校的負責人知府,總裁和各種課外社團的中文部編輯的校刊。畢業後,她擔任過各種職務,包括在一些政府醫院吉隆坡總醫院,劉钦侯醫院,詩巫總醫院,笨珍醫院。
一位前副總統的溫泉療養工業協會馬來西亞,刘玉顏醫生經常應邀在會上發言各類促進健康活動的糖尿病,乳腺癌篩查,健康的生活方式和為成人和學生。彼亦為多產的揚聲器,補充和替代醫學與健康有關電台,經常作為一個現場翻譯為英語和馬來語為國語保健和醫療事件。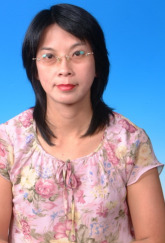 ---
Return from about us to Home page
---
http://www.facebook.com/drdavidling

https://www.youtube.com/lowelAntiAging

>
DISCLAIMER:
The information contained in this website is for general information purposes only. While we endeavor to keep the information up to date and correct, we make no representations or warranties of any kind, express or implied, about the completeness, accuracy, reliability, suitability or availability with respect to the website or the information, products, services, or related graphics contained on the website for any purpose.
In no event will we be liable for any loss or damage including without limitation, indirect or consequential loss or damage, or any loss or damage whatsoever arising from loss of data or profits arising out of, or in connection with, the use of this website.
Through this website you are able to link to other websites which are not under the control of www.aestheticandyou.com. We have no control over the nature, content and availability of those sites. The inclusion of any links does not necessarily imply a recommendation or endorse the views expressed within them.
Every effort is made to keep the website up and running smoothly. However, Business For Home takes no responsibility for, and will not be liable for, the website being temporarily unavailable due to technical issues beyond our control.


---