calorie restriction,
-caloric restriction,
-fast diet or fasting diet,
-quick diet,of healthy type
-anti aging foods-->
Absolutely essential for successful SLIMMING.
calorie restriction,caloric restriction,fast diet,quick diet.anti aging foods-->Absolutely essential for successful SLIMMING.
Fundamental basic of slimming equation.
Energy in = Energy out
Central theme is caloric restriction, or burning off by exercise.
Tips on How to SLIM by calorie restriction.


-by looking after your diet.Garbage in equals garbage out, true if energy is in excess, is converted into fat, and stored
-take less carbohydrate eg,bread,rice
-take less fried food that are rich in oil,or food that has high fat content
-take moderately foods that are very sweet, especially high glycemic food,eg, chocolate,ice cream,candies . I am not saying you must live by not enjoying,and giving away your favorite food, as a trade off. NO! You should enjoy life ,moderately.
-take high fiber foods ,eg, fruits in whole,vegetables.
-Trim off fat under the skin from chicken.

-do adequate exercise regularly to burn away that unwanted fat or energy.
-take the stair ,instead of lift.Walk ,instead of driving,when the distance is not too far.
Reasons for SLIMMING failure,failure to caloric restriction.
-genetic factor beyond our control
not taking healthy diet,diet too high in calorie
-not exercising enough . Work harder!
-snack too much ,and too often.Give up that bad habit!
Daily energy requirement.


Malaysian or Asian in general, for an average size,moderate activity:
-male= 2500 Kcal/day
-Feamle= 2000Kcal/day
---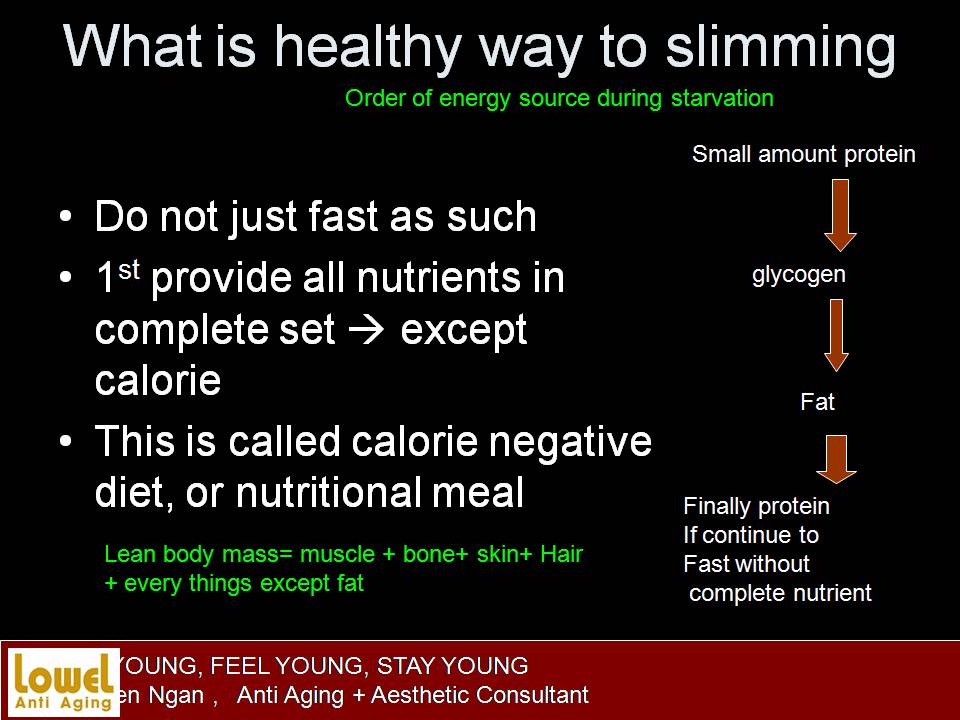 ---
---
---
---
Have A Great Story About This Topic?
Do you have a great story /testimonial about this? Share it!
---